Our company
2019-01-03
BROWIN company probably does not need to be introduced to anyone who is passionate about home food processing, preparation of their own wines, cold meats, cheese or other delights, who is keen on gardening and uses thermometers or weather stations. For 40 years, our products have served primarily for lovers of homemade delicacies, gardeners and allotment gardeners, gaining the recognition of an increasing number of users in Poland and - mainly in European markets.
The beginnings of today's BROWIN date back to 1979. At that time - as BIOWIN - we were involved in the production of wine yeast. In subsequent years, we systematically expanded the scope of our activities and built the company's potential, thanks to which BROWIN could become the market leader in several assortment areas, to which we dedicate our leading brands. Today, we are a colorful and dynamic team that creates the future of the company with energy and passion - developing it according to our dreams and making history of our common adventure.

Symbol of BROWIN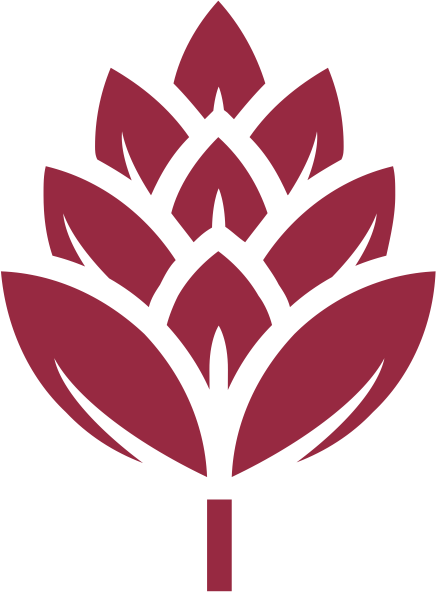 Ear-cone of Life - the symbol of the idea that unites, inspires, and makes us stand out on the market
A unique symbol combining strength and wealth of nature with the energy, development and creativity of people. A symbol of the grain seeds that you need to plant to harvest the grain ears, of fruit-bearing work of collecting the hop cone and life that we give our favorite taste ...
BUSINESS EXHIBITION SALON / Łódź / ul. Pryncypalna 129/141
provides you with:

display of our range of products and client advising
presentation of new products and bestsellers of our brands;
shows and workshops conducted by our experts in friendly atmosphere;
together with other enthusiasts, we create a space full of common inspirations, a place of exchange of knowledge and experience;

Here:

you'll find accessories necessary in home kitchen, for your house, in the garden or on the garden allotment;
we'll help you find an attractive gift;
you'll rent equipment necessary to make homemade liquors or other homemade products;
Our salon is open to all lovers of good taste - we invite both our regular clients as well as new guests.
A COMPANY IS ALL ABOUT PEOPLE
As BROWIN, we want to be perceived both, as an attractive business partner, as well as a sought-after and valued employer, with whom it is worthwhile to associate professional plans. We focus on competence development, creativity, work in an atmosphere of knowledge share, skills improvement and common understanding. We believe that positive attracts positive. That's our ambition and this is the kind of people we are looking for.
What's important to us?
"The professional development opportunities, self-fulfilment and the freedom to express opinions and ideas. In BROWIN we do not work with rigid schemes - commitment and creativity are what counts. The family atmosphere and unique climate of this place makes work a daily pleasure, and professional successes drive us to create more and more interesting projects."
Aleksandra, Product Manager
"The company focuses on young employees, provides them with numerous opportunities for development and gaining experience. It supports them both at the beginning, at the time of being employed, and at every subsequent stage. Despite the responsible tasks, the work atmosphere excludes stress and drives to action. The company values interesting ideas and is open to the creative activities of teams that together are one, big family."
Agata, Supply Assistant
"For me, the opportunity to combine work with studies and verify theory in practice was important, as well as learning the specificity of cooperation with retail chains. The friendly atmosphere favours the implementation of tasks and gaining professional experience."
Mateusz, Junior Key Account Manager
"Work at BROWIN is a field for continuous development and self-improvement. The bar is set high, and the employees are given great independence in making decisions. A real laboratory for future managers. The atmosphere of family home is conducive to the development of creativity."
Bożena, Marketing Manager
"An atmosphere that makes you feel like home. I really recommend it."
Grzegorz, Computer Network Administrator
BROWIN is a good place for people with energy and ideas who want to be professionally active, also in the area of widely understood sales or logistics. Enthusiasts interested in the development of technological thought are also welcome here - among others university graduates who want to acquire practical skills and demonstrate creativity, improve products and create new, innovative projects in the R&D team.